PROFORMA RENEWS FAMILY COOKING SHOW FOR A SECOND SEASON
Back by popular demand, the second season is expected to be bigger than the first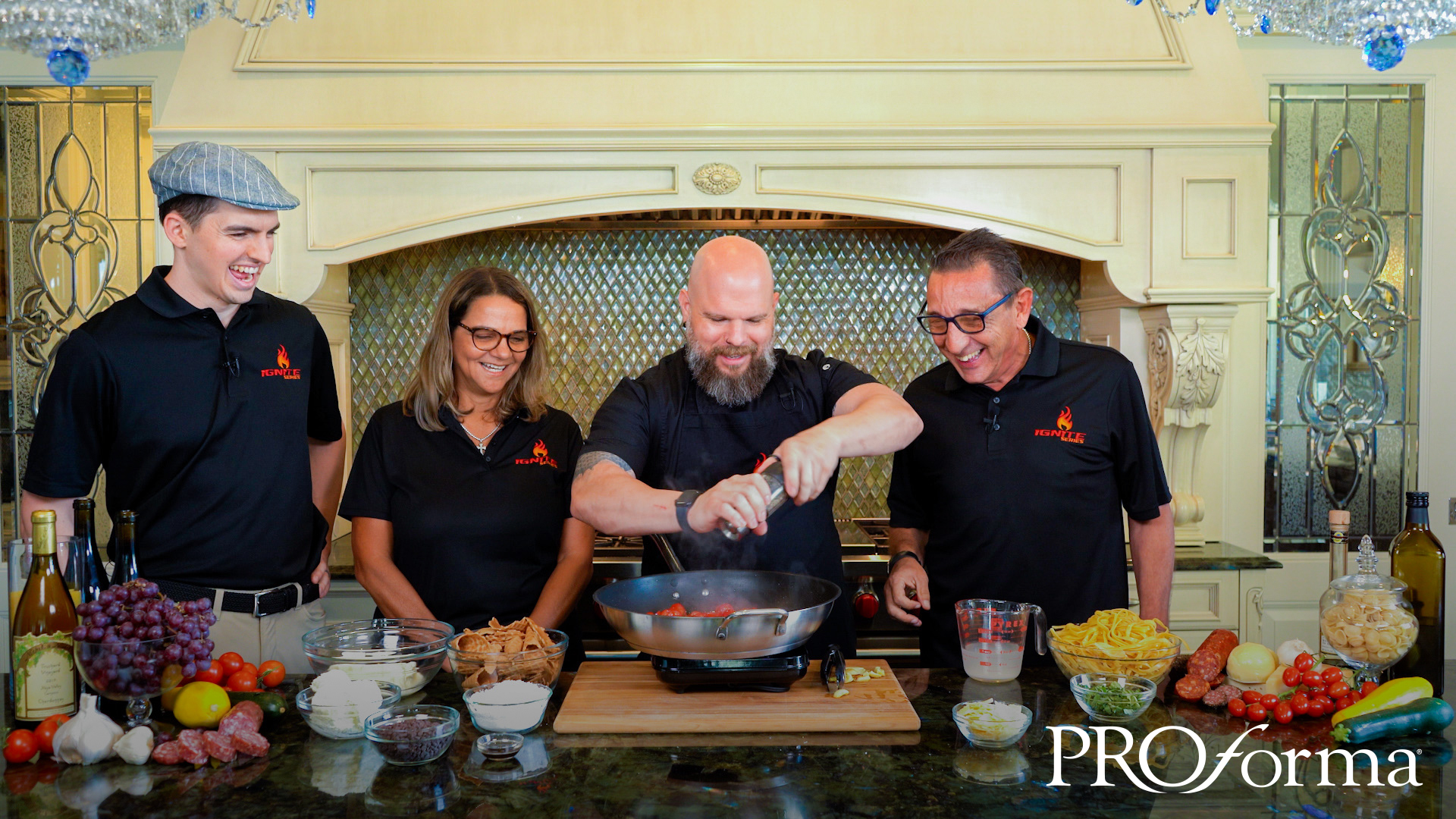 Proforma Chefs on Set of the Proforma Family Cooking Series
Proforma, the $500 million technology and business success leader, is pleased to announce the renewal of the Proforma Family Cooking Show for a second season. This series allows the Proforma Family the opportunity to connect with one another by sharing recipes and family stories. With hundreds of creative recipe submissions for season one, this series has proven to be a hit among the Proforma Network.
"With all the amazing feedback we got from the first season, I really can't wait to start filming the upcoming one!" Said Chef David, one of the series' hosts. "Even more so, I'm excited to see the recipes our Proforma Family submits for the new season."
Episodes will be released leading up to Proforma's 2023 Annual Convention and Family Reunion, and the winners in each category will once again be announced at the event. Submissions have officially opened for the Proforma Network to contribute recipes, and production on the series will start soon. The Family Cooking Show is one of many creative initiatives the Proforma Marketing Team has materialized to promote a positive culture internally and throughout the industry.
"We always say it, but at Proforma, we really are a family," said Patrick Magyar, VP of Marketing. "And nothing brings family together like sharing a meal. We're thrilled that our Owners, Suppliers, Sales Professionals, and Support Team Members share our enthusiasm for this trendsetting project."