Proforma Accepts ALS Ice Bucket Challenge from Promo Marketing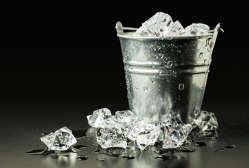 Members of Proforma's Support Center fearlessly accepted the ALS Ice Bucket Challenge from Promo Marketing magazine, participating in a mass movement to raise money and awareness for the ALS Association. Proforma made a donation on behalf of each team member who participated in the challenge.
"I am proud of our team at the Proforma Support Center for stepping up to the ALS Ice Bucket Challenge," said Brian Smith, President of Proforma. "Participating in this challenge was a fun way for us to come together to raise money for ALS research and show our support for those suffering from the disease and the families who are helping to care for them."
More than 30 Proforma Team Members dumped ice cold water on each other's heads in the spirit of charity to complete the challenge. To further spread awareness for the ALS Association, Proforma nominated its Tampa office, the editorial staff at industry publication Counselor magazine and Master Sales Trainer and Proforma consultant, Eric Lofholm, as well as several other individual industry professionals to take the challenge.

Dozens of industry organizations have participated in the ALS Ice Bucket Challenge, which has become a viral sensation. The ALS Ice Bucket Challenge has now helped the ALS Association raise more than $94.3 million in the past 30 days. The ALS Association's mission includes providing care services to assist people with ALS and their families through a network of chapters working in communities across the nation and a global research program focused on the discovery of treatments and eventually a cure for the disease.

Proforma also raised more than $1,000 over the summer toward its annual Adopt-A-Family program. Each year Proforma adopts local families in need and provides them with presents during the holiday season. Proforma has been active in this charity since 2009.

For more information about Proforma, please visit www.onlyproforma.com.

For more information, contact:
Kendra Smith, Manager of Public Relations, 216-520-8400 ext. 3406