PROFORMA SPREADS THE MAGIC OF DISNEY+ RENNERVATIONS: JEREMY RENNER
"Every build has a purpose."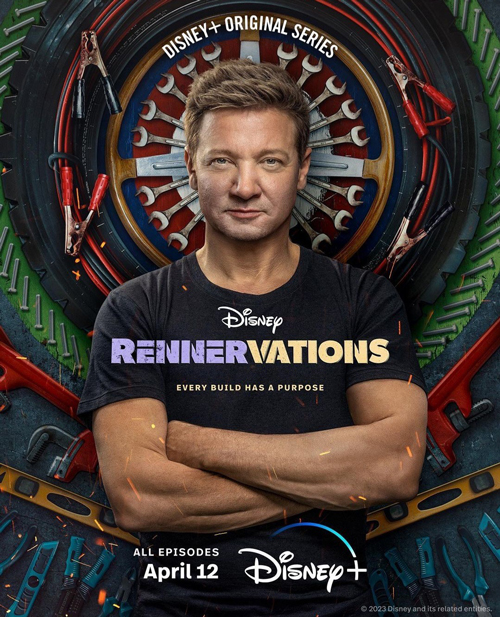 Rennervations: Jeremy Renner, premieres on April 12, 2023.
Proforma, the largest family-owned and operated distributor in the promotional products and printing industry, spreads the magic of Disney+ new original series, Rennervations: Jeremy Renner through branded merchandise offered on ProStores, its proprietary eCommerce platform, for The Base, a recipient organization.
"Our series is committed to building with a purpose and making a giant difference in people's lives," said Eric Davis, Executive Producer of Rennervations: Jeremy Renner. "Proforma is the perfect merchandising partner because of their brand expertise powered by a seamless and advanced technology solution."
Rennervations: Jeremy Renner, premieres on April 12, 2023. The show is hosted by Jeremy Renner along with other celebrity guests and features repurposed, decommissioned government vehicles to serve communities in a different and meaningful way.
"The theme of the show is 'Every Build Has a Purpose,'" added Jeff Maksud, Owner of MSM Promotions, powered by Proforma. "Proforma's technology provides the foundation for us to build a premier solution to support any and all brand initiatives for the world's largest and most creative customers."
The show provides underprivileged communities from Chicago to India with the opportunity to dream and projects range from a mobile recreation center to a water filtration system. A portion of all proceeds from the merchandise sales are being donated to charity.
"Proforma is honored and proud to participate in such an impactful initiative that encompasses sustainability, actionability, and usability," said Vera Muzzillo, Proforma CEO. "We are in the dream business, and partnering with a recipient of this series reflects our commitment to empowering the dreams of underprivileged communities."