PROFORMA SURPASSES 8,000 PROSTORES BUILT
Proforma continues to expand its market capabilities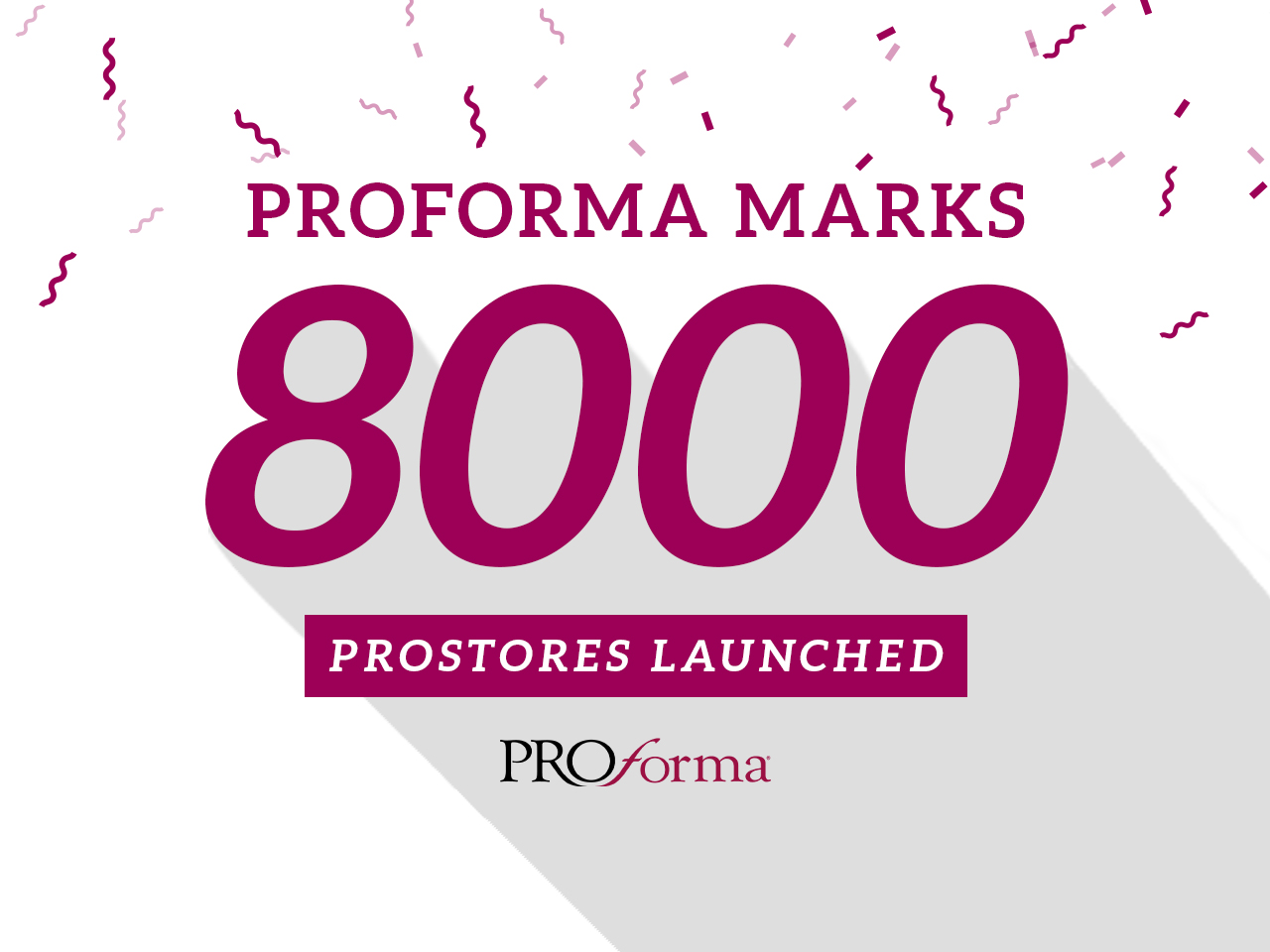 Proforma, the $600 million technology and business success leader, has achieved the remarkable feat of launching its 8,000th eCommerce store, made possible by the company's built-in-house and customizable eCommerce solution – ProStores.
"I am grateful for Proforma's expertise which has directly benefited my business," said Steve Flaughers, Owner of Proforma 3rd Degree Marketing. "In 2022, we were able to not only triple our sales but also secured a multi-million-dollar contract thanks to Proforma's advanced digital capabilities and innovative eCommerce solutions."
Proforma reaffirms its position as a thought leader in the print and promotional product industry through its investment in automation and streamlined processes. Proforma attributes this rapid success due in part to its eCommerce Certification Program as well as its rapidly expanding training program. These programs have served as great educational tools for Proforma Distributor-Owners who have utilized them to their fullest extent to maximize their business potential.
"Proforma is committed to emphasizing eCommerce in an increasingly digital business landscape," said Brian Roney, Senior Director of Product Design. "We understand the ProStores system is the future, and we are honored to provide a robust service such as this to our Distributor-Owners."