PROFORMA WINS GDUSA INHOUSE DESIGN AWARD FOR 12TH CONSECUTIVE YEAR
Proforma Marketing Team celebrates another win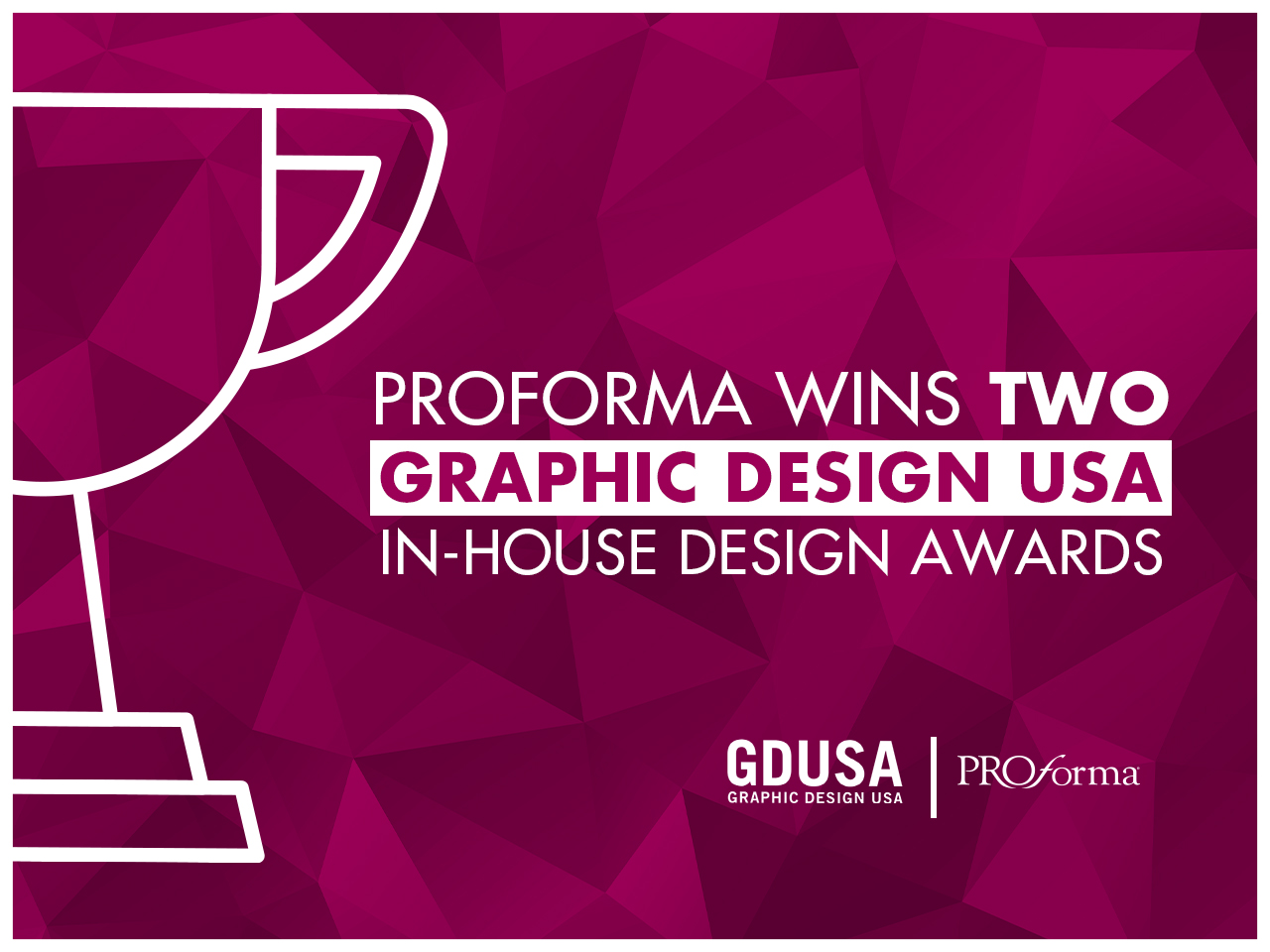 Proforma, the $600 million technology and business success leader, celebrates another victory as its esteemed Marketing Team wins two of Graphic Design USA's American Inhouse Design Awards. The Proforma Marketing Team received recognition for its 2023 Annual Product Catalog as well as its "The ProShop" direct mail campaign, both expertly tailored to meet the diverse needs of the expansive Proforma Distributor Owner Network.
Outshining over 5,000 entries, Proforma stands tall as one of the select few winners of GDUSA's 60th Inhouse Design Awards. With less than 10% of all applicants attaining this coveted recognition, the honor and prestige of being chosen are deeply felt by Proforma who have won for their 12th consecutive year.
"Winning a design award is a testament to the innovation and dedication that our creative team brings to the table day in and day out," said Patrick Magyar, Vice President of Marketing. "But to be recognized for 12 years in a row proves that we are ahead of the design curve and are the thought leaders in our space."
The Marketing Team at Proforma has undergone immense growth in its department size as well as expanding the depth of each of its offerings. Throughout this period of growth, the Marketing Team remains steadfast in its commitment to serving the needs of its Distributor Owner Network.
"I am delighted by the opportunity to showcase the hard work of our entire marketing team!" said Xanthi Katsigiannis, Creative Manager. "This recognition reinforces our overarching strategy of blending customer-centric messaging with comprehensive design to best illustrate the dynamic value of the Proforma Network."