RECORD NUMBER OF PROFORMA DISTRIBUTOR OWNERS QUALIFY FOR INC 5000 LIST
The network celebrates astronomical sales growth over the last three years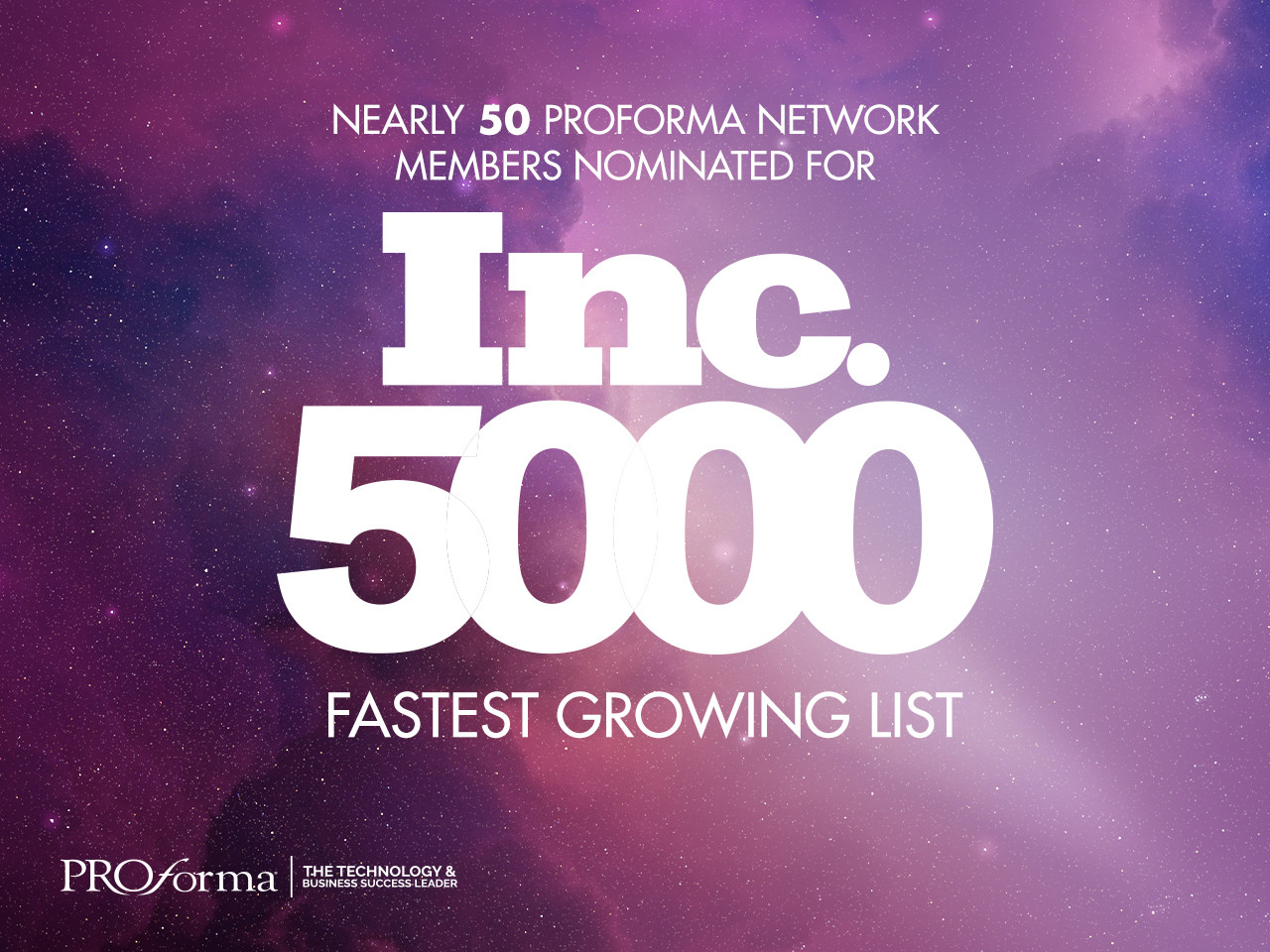 Proforma, the $600 million technology and business success leader, celebrates the feat of nominating nearly 50 of its Distributor Owners to the Inc 5000 List. This industry list ranks the fastest-growing private companies in America based on revenue growth from 2019 to 2022.
To qualify for nomination, Proforma sought Distributor Owners that exhibited more than 25% sales growth in 2019-2022, with some demonstrating growth as high as 800%. 47 of Proforma's Distributor Owners have risen to the occasion, leading to the largest group of nominees in Proforma history.
"Being nominated for an award such as this is an incredible honor," explained Tony Pupo, Owner of Logo Print & Promo. "Through Proforma's guidance, I have been able to go above and beyond what I thought was possible for my business."
Proforma attributes the phenomenal amount of sales growth to Provision, Proforma's industry-leading business management platform, and ProStores, its fully integrated eCommerce solution. These platforms, as well as the premier coaching, sales, and marketing programs, have directly contributed to Distributor Owner's success.
"Every record one of our Distributor Owner's breaks is another affirmation of our network-wide success," said Greg Armstrong, Chief Sales Officer at Proforma. "We are honored to empower our Distributor Owners with the tools and support they need to break new ground in the industry."